5th Annual Bella's Ball Broomball Fundraiser – A Wonderful Success!
Thank You for Supporting our 2017 Event…
On Friday, February 24, 2017 DEBRA Canada hosted the 5th annual Bella's Ball fundraiser atop of Grouse Mountain's beautiful skating pond. The event was an enormous success raising just under $ 37,000.00. We would like to thank all who participated, sponsored, or donated in lieu of participating!!!
Congratulations to our winning teams - Moja Coffee !!!


Congratulations to the second place team - KPMG
We would like to make special mention of our top Platinum Sponsors Grouse Mountain and Scotiabank. As well, as special thanks to our Gold, Silver, and Bronze sponsors (click here for detailed list).


This year, participants and guests participated in the first Wine Wall Raffle. It was a tremendous success!!! We would like to thank Ernest & Gallo for their generous donation, as well as all of you who donated to the wine wall.


Thank you to all those who donated to our Bella's Ball auction table. (Click here view our generous Bella's Ball donors).
We would also like to make special mention and thank our 2017 Belle and Beau of the Ball.
Novelette Munroe from Scarborough, ON. Matthew Hung from Vancouver, BC.
We can't thank you enough for attending the event and sharing your story with all who supported the event.
A special thank you to The Pinnacle Hotel at the Pier for sponsoring hotel rooms for our Belle and Beau of the Ball.
And of course, congratulations to all who played and came out to cheer on all the teams.
Thanks to your support we are helping even more Canadian families affected by EB.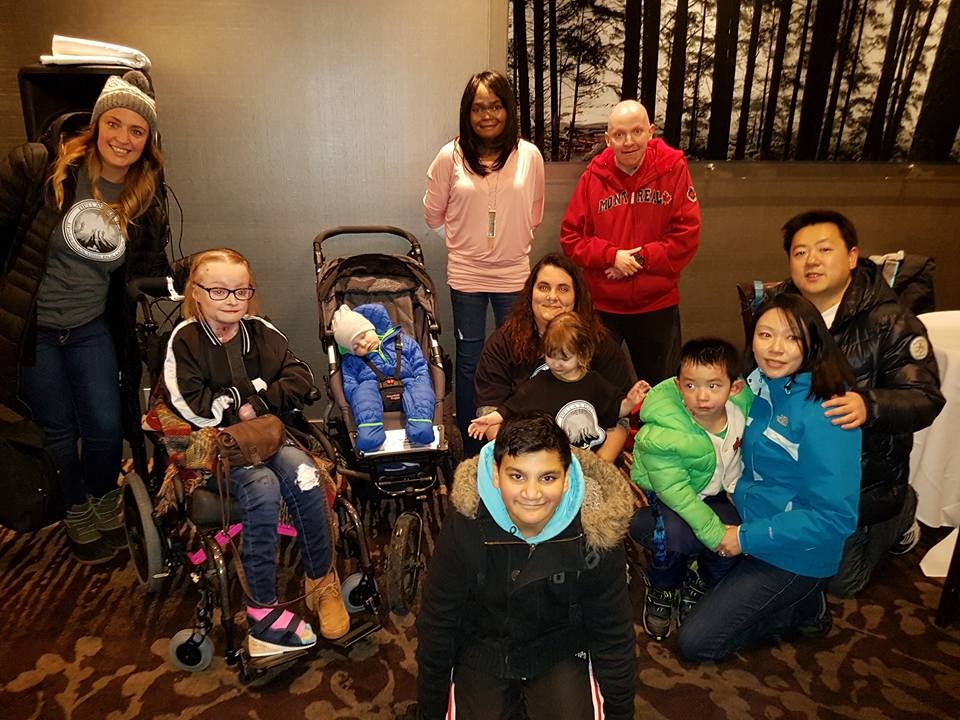 A group photo of a few EB families in attendance at our 5th Annual Bella's Ball Charity Classic