JOIN US!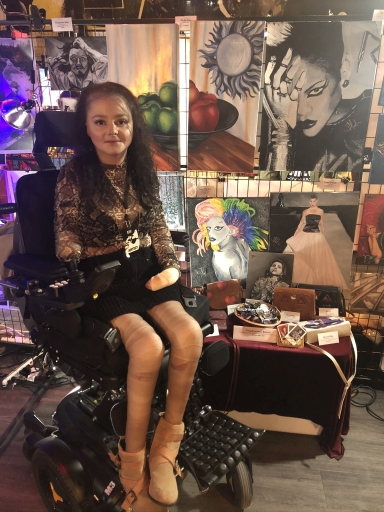 DEBRA Canada's 1st Virtual Paint Night Fundraising Event
We can't wait to connect with you. During this time of physical distancing, we hope to attract participants from around the world while coming together through art and spread global awareness and encouragement for everyone to #fightEB. Proceeds go towards DEBRA Canada's programs and services to support families affected by the rare and the extremely painful genetic skin condition Epidermolysis Bullosa (EB).
Date: Thursday August 6, 2020
Time: 8 p.m. Eastern, 5 p.m. Pacific, 9 p.m. Atlantic
Location: Via webinar link(more info below) in the comfort of your own home!
Who Can Attend: It's a family-friendly art class event geared for all levels (even beginners - recommended for 12 years of age and up) and all taking place from the comfort of your own home. Why not get the whole family involved! Each participant will learn how to paint their own beautiful watercolour botanical themed painting.
Supplies Needed: Click here to view the PDF supply list
Our goal is to raise $5,000.00. We hope you will consider making a minimum $20.00 donation. All donations receive an immediate PDF tax receipt via email.
Two ways to contribute:
1. Make a donation to our Virtual Paint Night fundraising page, click here
OR
2. Create your own fundraising page in support of the Virtual Paint Night event and help us raise even more by sharing your personal fundraising page link with your network of family and friends. (click on the "Create my own Fundraising Page" button our the Virtual Paint Night Fundraising page, click here
As a thank you, you will receive (and the donors who donate to a personal fundraising page) a webinar link invitation (no later than July 31st) to the August 6, 2020 Virtual Paint Night hosted by DEBRA Canada Director/ Ambassador and Artist Deanna Molinaro.
To learn more about EB and Deanna (Artist / DEBRA Director/ Ambassador) in the video link below. You can also feel free to visit her website and social channels:
Instagram: https://bit.ly/deannainsta
Facebook: https://bit.ly/deannafacebook
Website: https://bit.ly/deannaartistwebsite
Watch Deanna Molinaro featured in the Sheridan College Alumni Video: https://www.youtube.com/watch?v=3vLVtr3dcTg&t=9s