NOTICE
DEBRA Canada
Annual General Meeting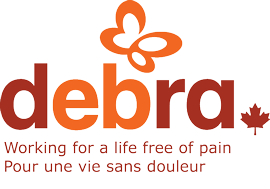 Saturday, February 22, 2020

__________________________________________________________

MISSISSAUGA, ONTARIO:
The Beer Store Corporate Office
5900 Explorer Drive, Mississauga, ON L4W 5L2
2 p.m. – 4 p.m.
__________________________________________________________
You are cordially invited to join us for DEBRA Canada's AGM
An ELECTION will take place for Directors to serve on the Board – all 2-year terms
* Would you like to be nominated to the DEBRA Canada Board of Directors?
Please fill out the Nomination Form (click here to download) and scan and email it to: ehoyos@debracanada.org.
2020 AGM Agenda: (Coming Soon!)
All Candidates must be present at the 2020 AGM (either in person or via conference call), in order to be considered for an elected Director position.

You may also attend this meeting via conference call. Please contact Erin Hoyos (Administration) for details on how to phone in at 800-313-3012, or by email at ehoyos@debracanada.org.