Chantal Lapointe, Pht, M.Réad. – Director, Montréal, Québec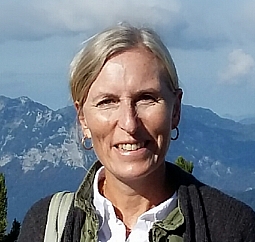 I completed my bachelor's degree in physiotherapy at the University of Montreal in 1991. Since graduating, I work at CHU Sainte-Justine in Montreal with children. I had the chance to help various pediatric patients: traumatology, burns, incontinence, neurology, orthopedics, oncology, rheumatology, lymphedema. I completed a master's degree in rehabilitation at the Université de Sherbrooke, Quebec in 2016.
Since 2015, I joined the multidisciplinary epidermolysis bullosa team at CHU Sainte-Justine. I accepted this new challenge knowing full well that the rehabilitation needs of these children are many and that they were until now, very little filled. With my team, we cover four to six clinics a year in addition to more regular follow-ups as needed.
In 2017, I joined a group of international experts, headed by DEBRA International to build a clinical practical guide in physiotherapy.
I am pleased to join the DEBRA Canada Board of Directors. Together, we will work to improve the quality of care, clinical services offered, research and especially access to all knowledge about the disease. Children are my daily motivation and it is by helping them that I become a better person.

"A man is never as big as when he knelt down to help a child." Pythagoras