Butterfly Child Christmas Drive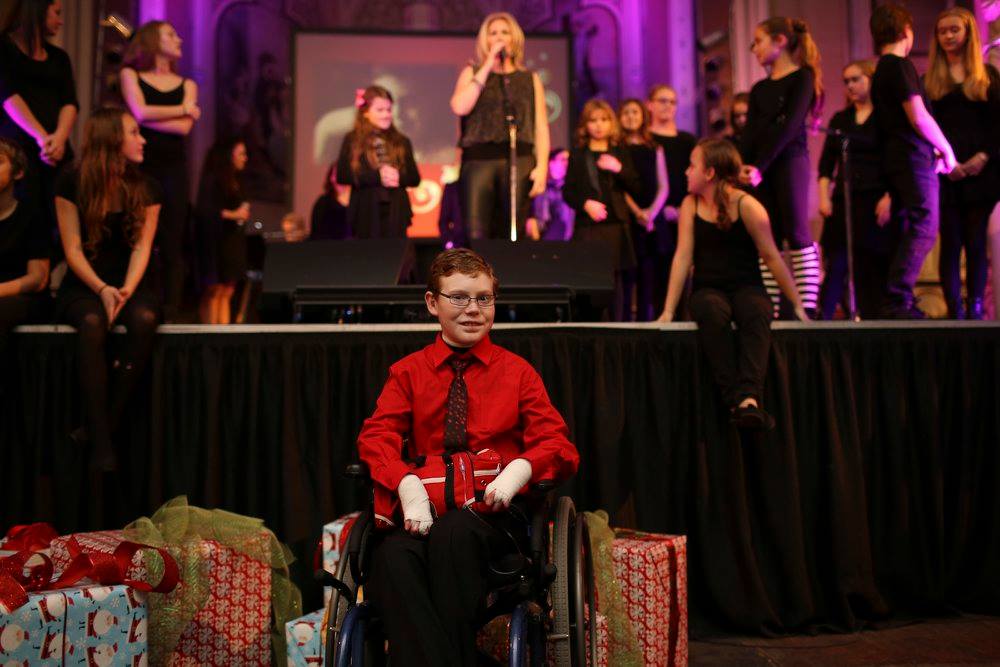 Canadian award-winning artist and songwriter, Tara Shannon, is once again demonstrating her true philanthropist's heart, as she works in partnership with the Kin Club of Russell and DEBRA Canada for her dear late friend, Jonathan Pitre.

Residents of the Township of Russell are encouraged to form community fundraising teams via DEBRA's Butterfly Child Christmas Drive virtual fundraising pages, with the most prolific fundraising teams being "rewarded" with a 30-minute, onsite in their neighbourhood, Christmas outdoor concert on December 12, 2020 by Tara Shannon and her band.
Two Ways to Participate:
If you live outside of the Russell Township, donate to the charity organization page:
https://bit.ly/ButterflyChildChristmasDrive. To encourage donations across the country, Tara Shannon has promised a special virtual gift (post-event) to all those who make a donation to the Butterfly Child Christmas Drive fundraising page. A special email will be sent to all donors the week of December 14, 2020.
Fundraising within the Russell Township – Rules for Community Captains
Identify your team name, contact and area where you plan to host the 30-minute Tara Shannon Christmas concert on December 12, 2020 should you be selected. Email this information to: kinclubofrussell@gmail.com


Then, register and create your own team DEBRA Canada fundraising page. Click the link below to create your team page : http://weblink.donorperfect.com/DebraCanada/ButterflyChildChristmasDrive


You can customize your page with your team name and your own photo (optional) and personal message. Once you have created your Team fundraising page, share your personal link to your Team's page with your network of family and friends via email and on your social media channels and let the fundraising begin!


If you require any assistance with your fundraising page, please contact Erin Hoyos at ehoyos@debracanada.org or call 1-800-313-3012.


Please note: All donations made to the DEBRA Butterfly Child Christmas Drive receive an immediate PDF charitable tax receipt via email.


You and your team are responsible to fundraise for your area in support of for DEBRA Canada.


Wherever possible, please select a community park or large open area to host your concert.


Your concert shall be planned in the open outdoors (preferably a park or large open area if possible), you are currently limited to 80 persons total (allows us to include the band and security). This number is subject to change as per EOHU restrictions. Should the level of COVID-19 threat increase from Orange to Red for our area, a special online concert shall be performed by Tara Shannon for the winners only in lieu of an outdoor concert.


Ensure all your guests are aware to maintain a physical distance (except families) and wear a mask.


If your team wins one of the community Christmas concerts, DO NOT broadcast publicly in any manner that your group has won, and where and when the concert will be. Please make sure your group is aware of this as well.


You will be notified on December 11th the time of your concert if your group has been selected. Selections will be made based on the most funds donated to DEBRA Canada's Butterfly Child Christmas Drive Fundraising Page. You will be given passes to the concert to distribute to your guests. For the outdoor concert(s), if they do not have a valid pass, they will be asked to leave the area.


Whereas the concerts are planned in public parks and areas, no open liquor is permitted.


Any questions, please contact Doug Anthony at kinclubofrussell@gmail.com or 613-445-6483 Res, 343-996-3636 Cell.