EB Stories
| | |
| --- | --- |
| | Visit her EB ambassador's blog here: |
Raquel Bella Hultman
My name is Raquel and I am in Grade 2 and just turned 7 years old. I enjoy going to farms to see the animals, camping, sailing, sit-skiing, going to our family cabin and other adventures. I was born with a rare genetic skin condition called Recessive Dystrophic Epidermolysis Bullosa (RDEB) or for EB short), where I have zero collagen 7, a protein that connects my epidermis to dermis. I often have a few wounds around my face and neck, but please do not worry, EB is not contagious.
The skin of someone with EB is s

a

id to be 'as fragile as a butterfly's wing' and for me it is exactly that. My skin can easily be torn off by the slightest scrape of a finger nail. This often happens when an errant nail touches my belly from either of my parents or nurse while changing the protective bandage around my G-tube. To reduce friction and trauma to my body as well to promote healing I wear many layers of clothing including special silks next to my skin. I am always bandaged at my hands and feet and wear gloves to further avoid friction. The bandaging is also used to keep my fingers and toes from fusing, as is the case with RDEB. The blisters and wounds I do get are very painful and I often take pain medication to cope, so I can continue to do the things I want throughout the days. The pain, at times is compared to 3rd degree burns. Often there are large areas of skin missing at various places around my body. I haven't been able to wear running shoes as they all seem to consistently slough skin off of my feet; so it's Uggs and Crocs for me!
EB also affects my eyes, inside my mouth and GI tract. My mouth and esophagus are probably the most fragile places on my body as I've had 3 operations (dilatations) to keep my esophagus open so I can swallow and not choke on foods such as plain yogurt. This is also the reason I have a G-tube and why almost all of my nutrition goes through it. It is safer to just bypass the esophagus for as long and often as possible.
Despite EB and all the horrible things it does to my body, I am very happy, and absolutely not willing to let it get in my way from meeting new friends and enjoying life. EB unfortunately, prohibits me from doing many activities; but at the end of last ski season my parents contacted Vancouver Adaptive Snow Sports (VASS), and we were able to go skiing on several occasions.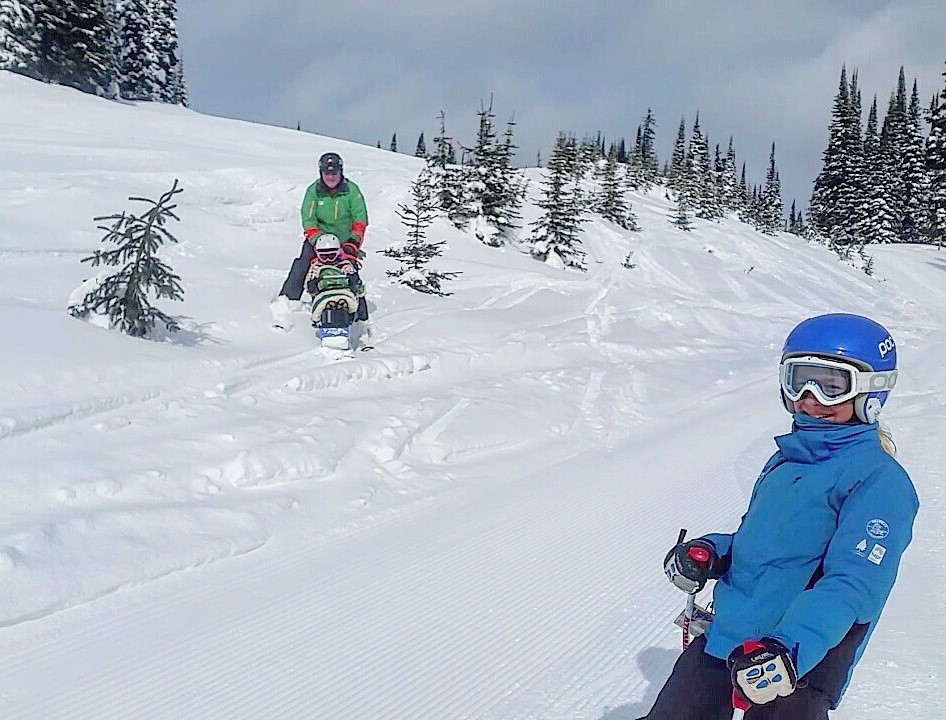 John (VASS), me in sit-ski and Cordelia (my big sister)

My sister Cordelia is a ski racer and spends 4 days a week through the winter season ski racing and training. On those days I am often left at home with either of my parents or my grandparents while Cordelia goes skiing. It has been very frustrating watching her have so many adventures and days outdoors while I'm forced to remain at home. It was my wish to have a sit-ski so I could join my sister and parents skiing. I've always been aware of how much fun they have. Now that I've tried it I can't wait to race Cordelia down the mountain.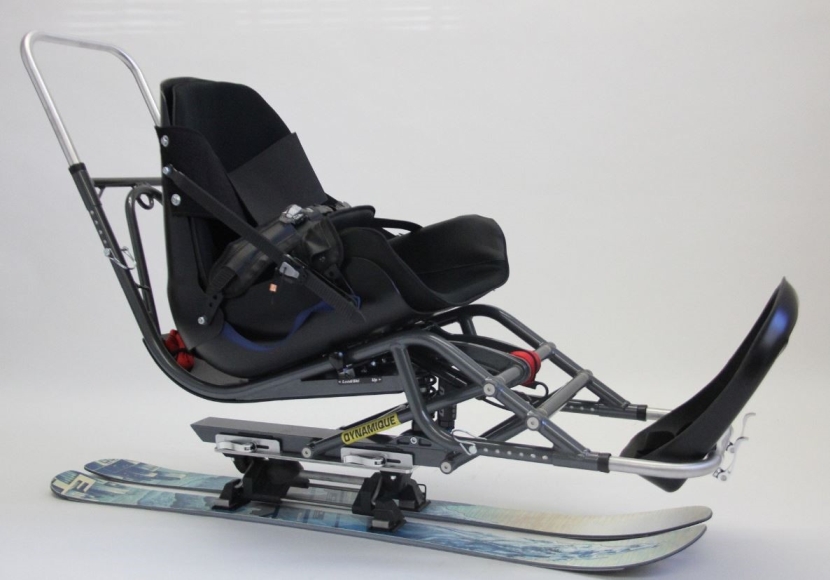 DEBRA Canada has funded me a sit-ski of my own through their Ambassador Fund A Butterfly Program. My father will write a blog this year describing our adventures since we received approval for my wish. I am happy to be one of the new DEBRA Canada Ambassadors and show other kids and parents living with EB that your dreams can be obtained, if you dare.
Skiing was something my parents often said wasn't possible when leaving the house with Cordelia. I knew I could do it, and the kind people from VASS and DEBRA helped prove I could and now I'm going to show everyone all season long!
Hopefully you are inspired by my story and want to support DEBRA Canada fund future EB Ambassadors and their dreams. There are other options to donating to DEBRA as they have many fun events across the country throughout the year. If you live in the Vancouver area, join me and my friends at DEBRA Canada for Bella's Ball. Bella's Ball is an annual Broomball fundraiser on Grouse Mountain in late February. My dad named the event after me and all ages are welcome! I will have my sit ski there this year to show you and if you want to go skiing with me I'd be happy to race!