Erin Hoyos-Secretary, Oakville, Ontario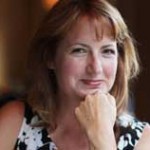 I live in Oakville, Ontario with my husband and our two children. I first became involved with DEBRA Canada in 1999, when my employer at the time (Nu Skin Canada), identified DEBRA Canada as the company's Force for Good charity. A year later, I was invited to join the DEBRA Canada Board as a volunteer Director and did so for nine years.
In 2009, I stepped down as a volunteer Director and took on the role as part-time Marketing Coordinator/Administrative officer for DEBRA. Today, I hold the Secretary role on the board and assist the Board of Directors fulfill DEBRA's mission and purpose and help grow the programs for members as a Project Coordinator/Administrative officer.
I feel extremely blessed to work with an incredible team of individuals who all work so very hard to improve the lives of those affected by Epidermolysis Bullosa. I also feel very fortunate to have met so many wonderful families in the EB patient community, and look forward to meeting many more in the near future.