Ida Power-Treasurer, Hamilton, Ontario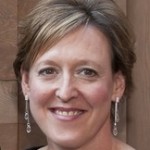 I first became aware of EB in 1998. My husband and I had just opened an indoor golf facility that winter and we were looking to become affiliated with a local charity. Dave Molinaro (founding family of DEBRA Canada), joined our men's league that same winter and told us about his family and how they were affected by EB. In 1999 we hosted the first DEBRA Canada Charity Golf Classic.
I feel blessed to have met the Molinaro's. EB touches our family deeply now. Deanna Molinaro is our role model. She is beautiful, strong, opinionated, confident, unselfish, and talented to name just a few of her wonderful traits. Through our friendship I am reminded of what matters in a day. EB is our family too, and we are grateful to know such remarkable families.