Jay Wilson-Chair, Stoney Creek, Ontario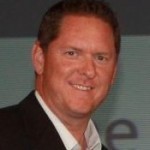 On August 22, 2001, my wife and I had our second child, our first son. The anticipation and enjoyment all new parents experience when their new bundle of joy delivered was quickly replaced with fear, unanswered questions and a sense of being alone. We could see that there was something very clearly missing when he was born, skin. We would be told shortly thereafter that our son had Recessive Dystrophic Epidermolysis Bullosa (RDEB). For my wife and I, dealing with this type of adversity was something made much easier with the support from our families and friends. We did what other parents would do, prepare for this new challenge by learning as much as we could about EB. This led us to DEBRA Canada and the founding President and her spouse. They provided fellowship and support during this difficult time. My wife and I have never forgotten what that support meant to us. It was this that drove me to volunteer with DEBRA Canada.
I joined DEBRA Canada several years ago as a board of director, moved into a Vice President role and then to the President role. I stepped away from the charity in 2010 as my professional and personal life was becoming ever increasingly busy. Currently, I am at a stage now where I can devote more time to the charity as my children are older and the balance has been made easier. Of our three children, both of our two sons have RDEB. I am driven to generate awareness, educate and as equally important, support those touched by EB.