A bit About Studio XX and the Artists who Donated their Paintings for…
Priya's Butterfly Project
A DEBRA Canada Online Silent Auction – in honour of Priya's Hehn.
About Studio XX (www.studioxx.ca)
Studio XX, located at Peter John Reid's studio near Chatsworth, Ont., is a supportive and non-judgmental learning space where members gather weekly to paint independently, learn, critique, and improve their artistic skills. The plight of EB children and their families inspired this "community project," the Butterfly Paintings, to generate money for research into a cure, support families, and raise public awareness. Enjoy the reflective effect of interference paint on the wings!
Donna Buchanan, Studio XX Member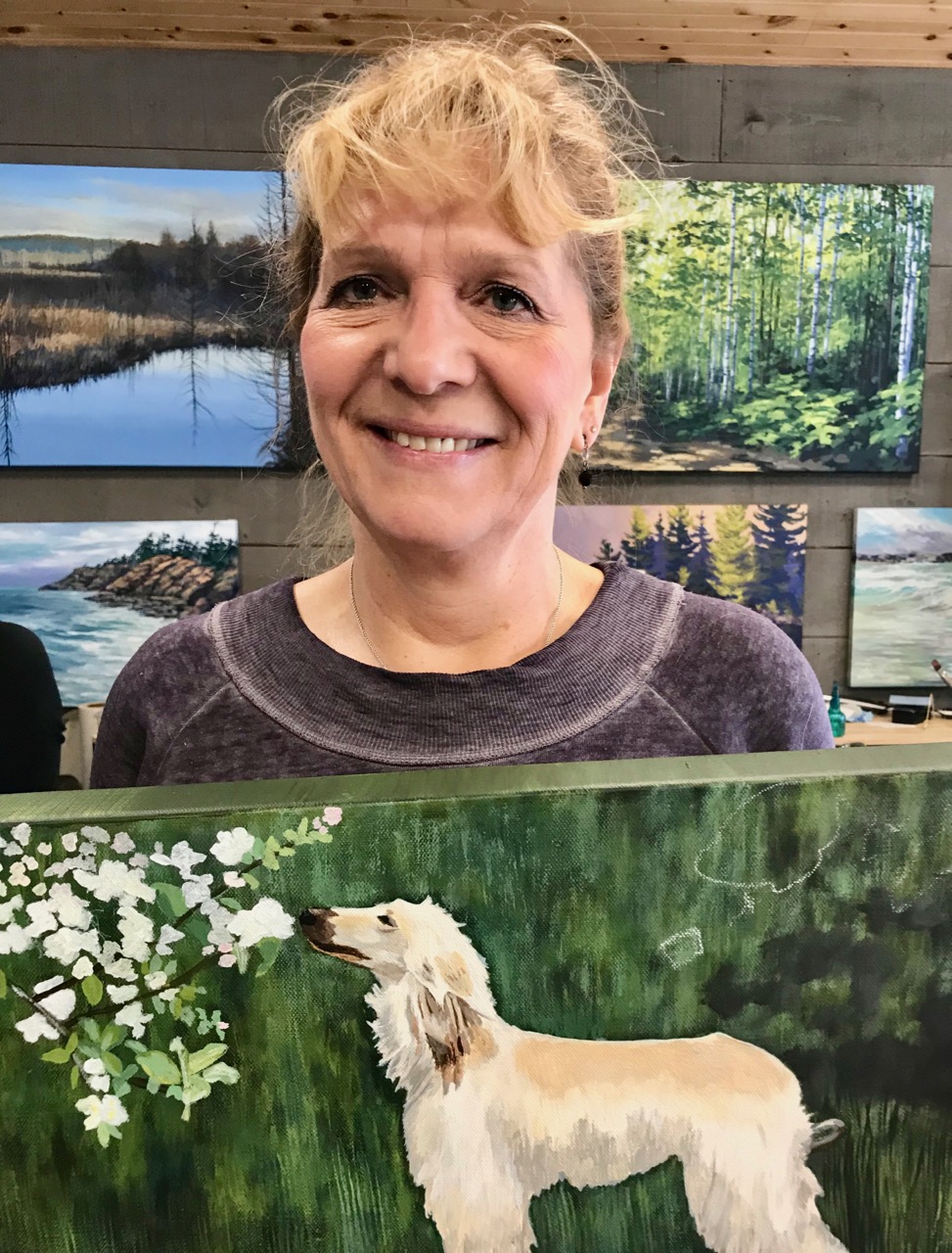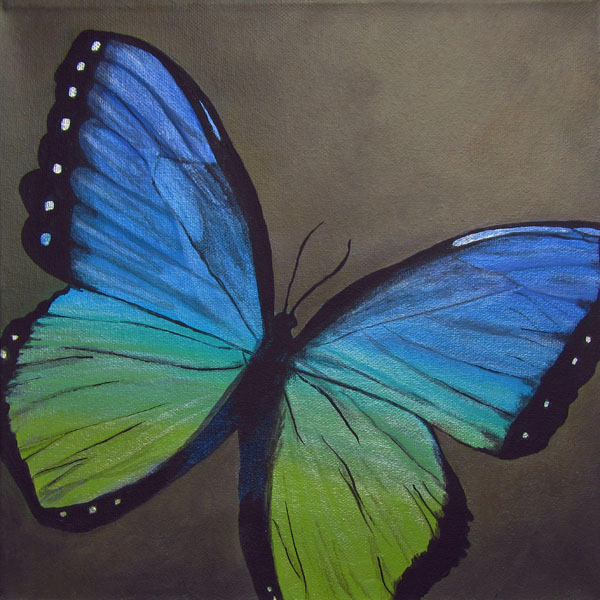 I have resided in Owen Sound for the last 38 years although am originally from Toronto. Worked for over 20 years in health care as a Rehabilitation Therapist. This is my fifth-year painting and a member of Studio XX. I've predominantly painted still life and scenery in a developing style of Realism.
Kristina Maus, Studio XX Member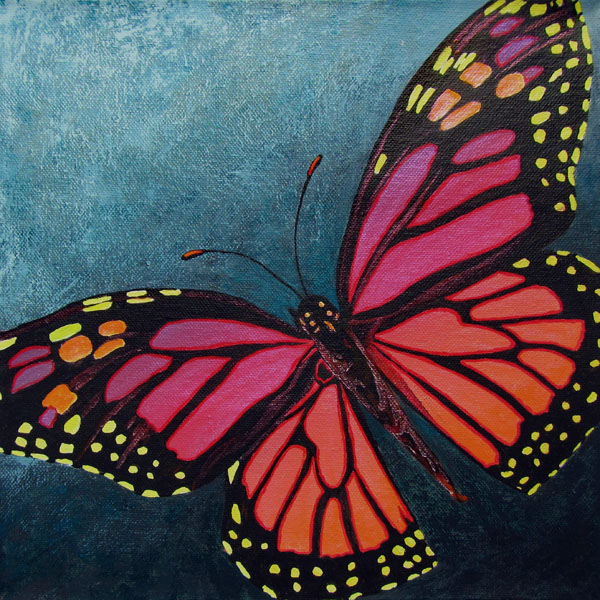 Kristina Maus is a Bruce County artist who finds inspiration in nature, in her everyday life and her rural surroundings. Her style is mostly representational and subject matter includes forests and water, people and livestock. She has been a Studio XX member since 2012 and enjoys the camaraderie and feedback. For more information: www.kristinamaus.com
Bev Clark, Studio XX Member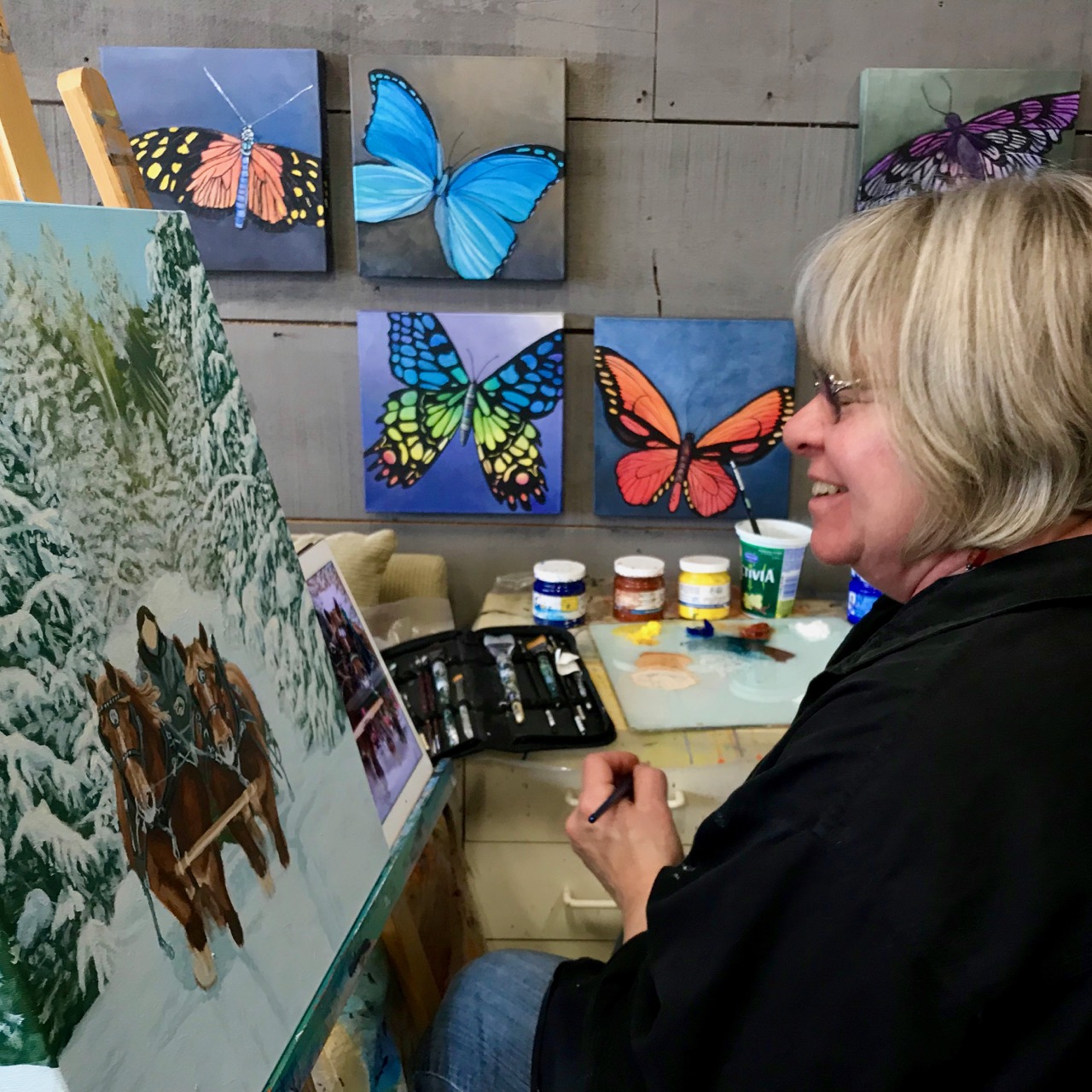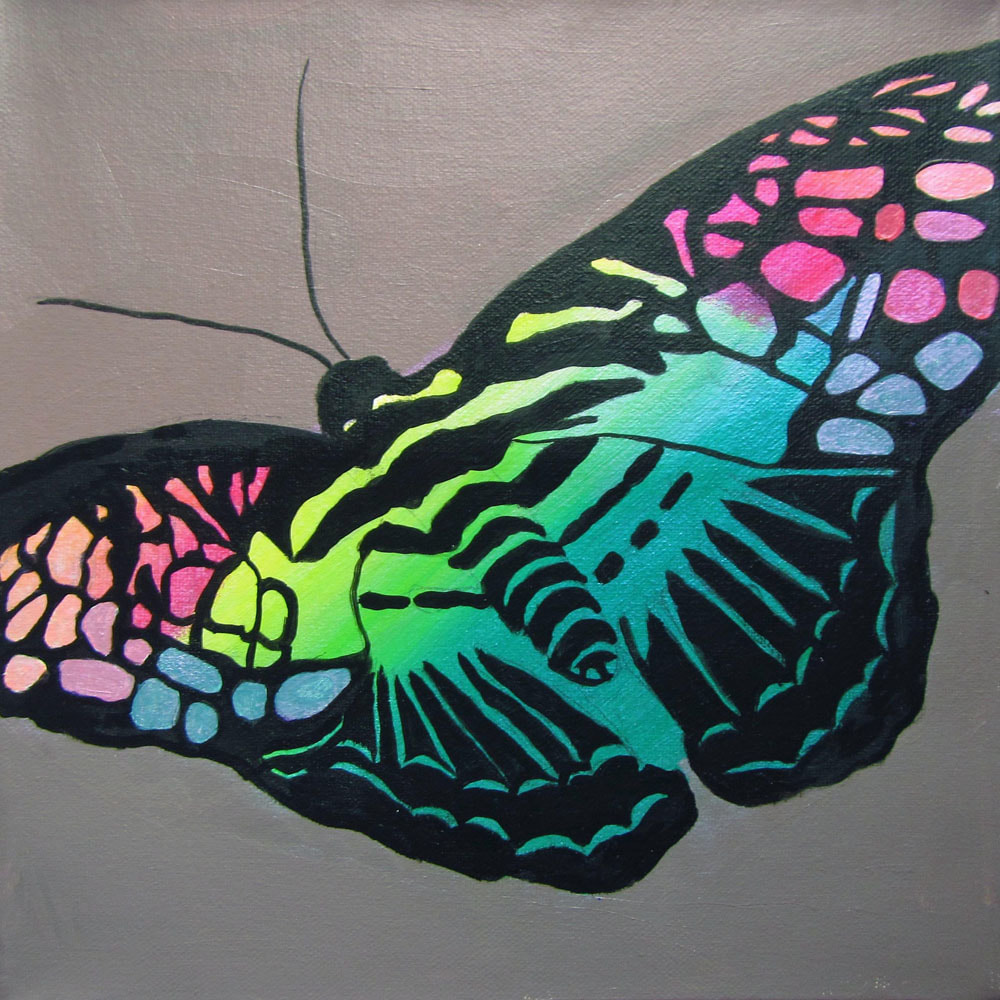 Bev's formal training as a graphic artist brought discipline and confidence to an innate artistic ability. Bev uses a variety of media to express the subtlety of mood and emotions in her art: pencil and conte, charcoal, watercolour and acrylics. She has pushed ability to incorporate landscape and other wonderful wild creatures as her subjects. Horses are her passion! Follow her on Facebook.
Susan Morison, Studio XX Member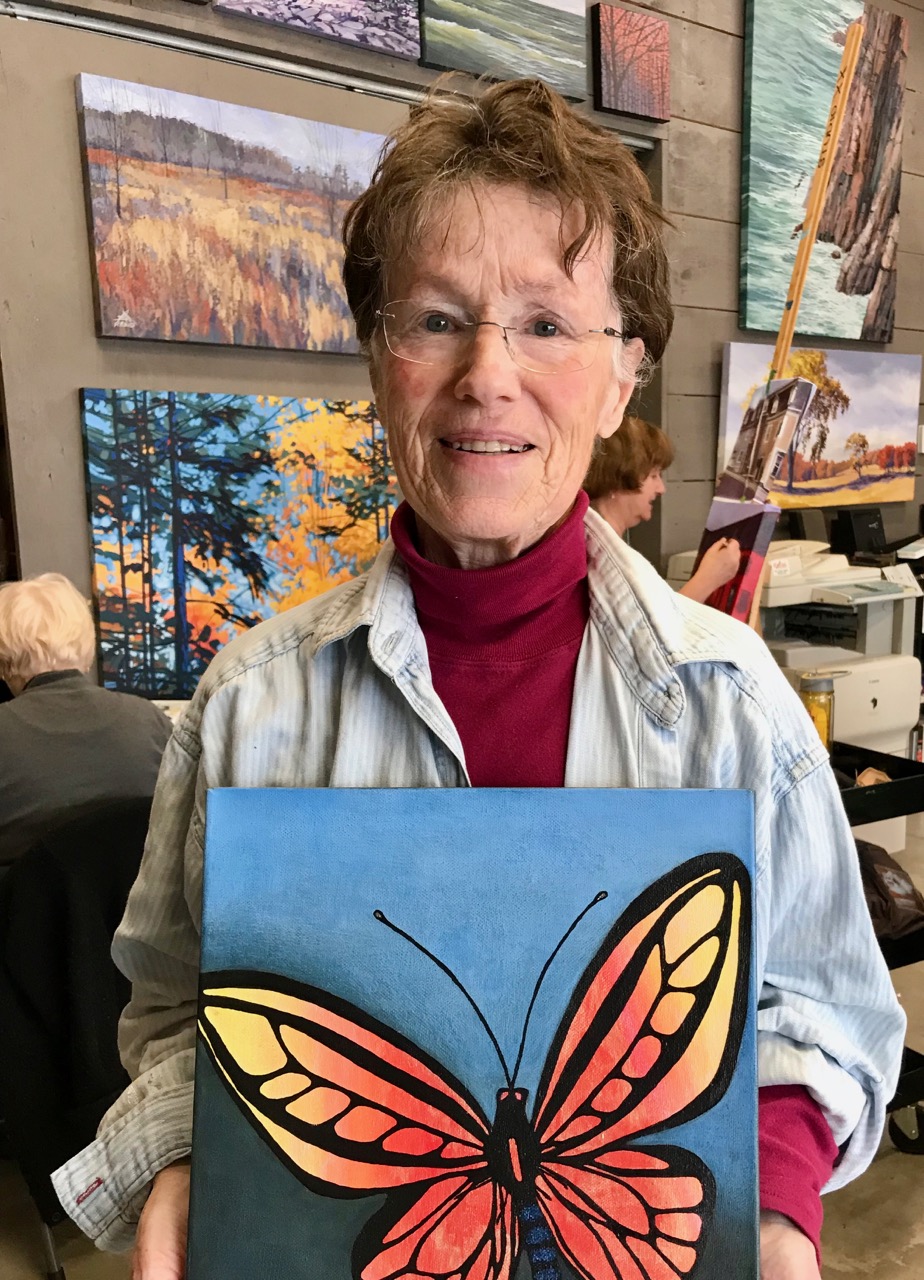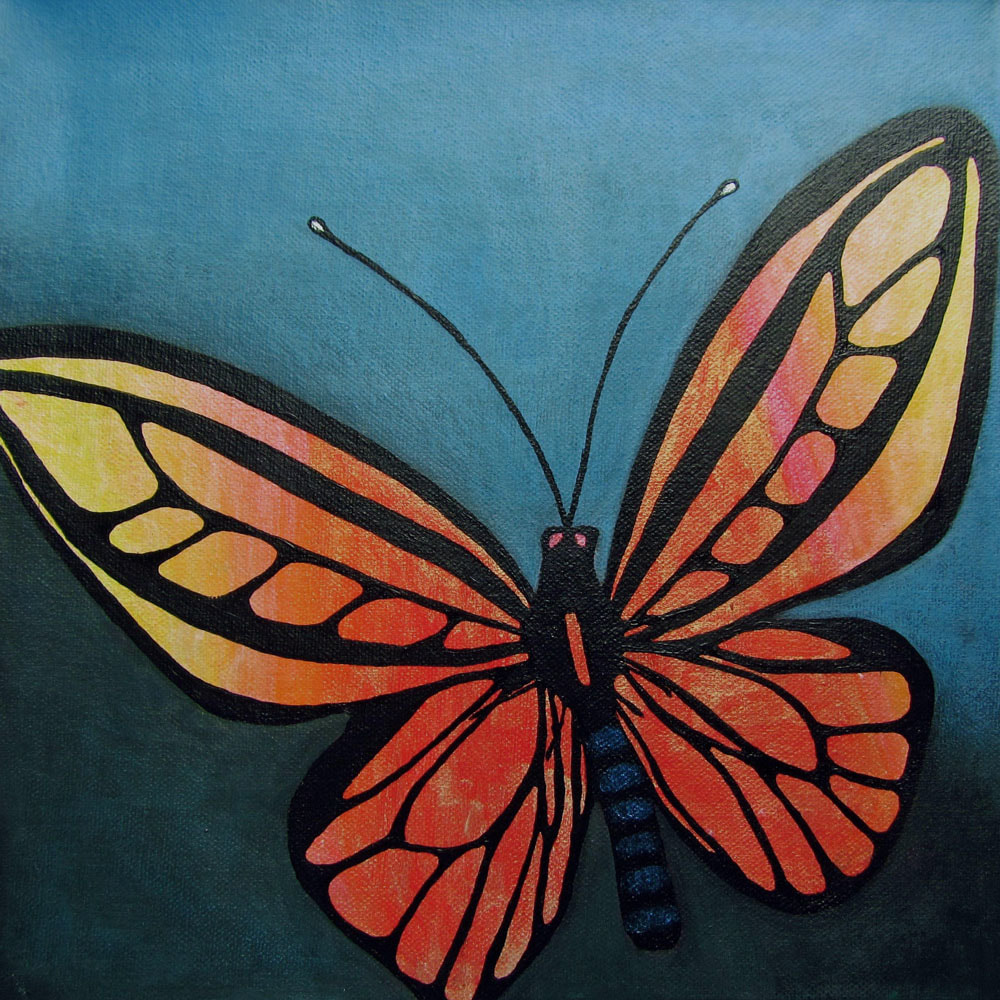 Susan started her painting career in 2003 with a watercolour course, and other art courses followed. With those opportunities she began painting with friends, some of whom were the core group which formed Studio XX. Susan now paints thoughtful and colourful landscapes with acrylics, and painting has become a very rewarding part of her life.
Bonnie Gardiner, Studio XX Member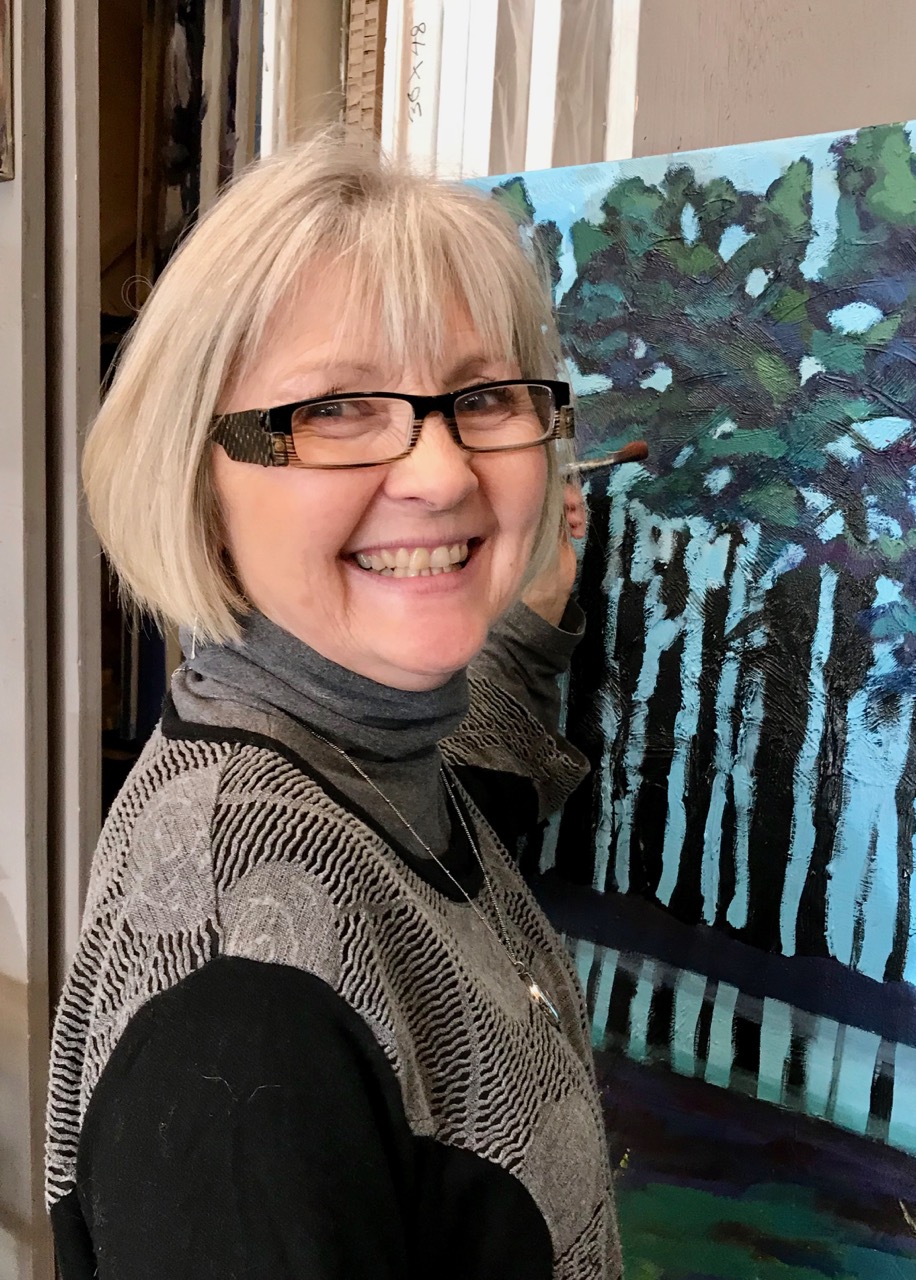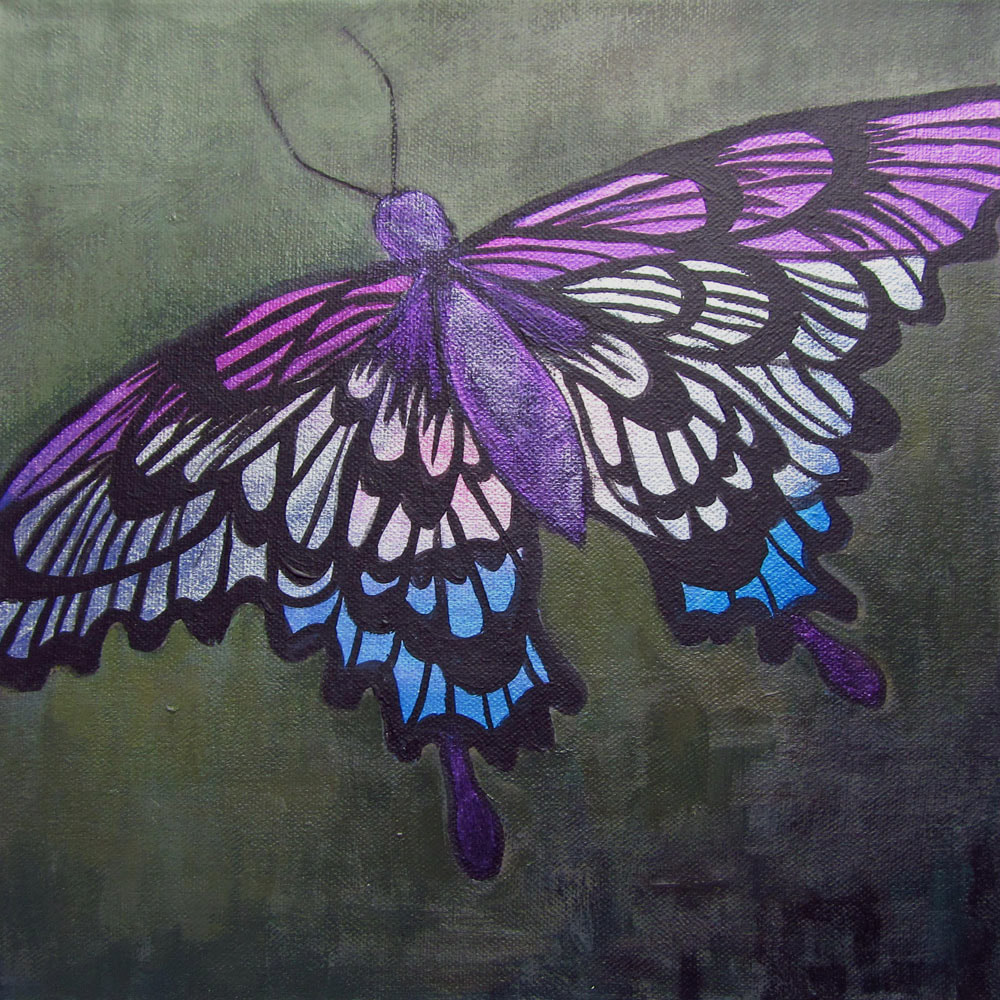 Bonnie is a writer, a certified yoga instructor, as well as a successful painter. Gaining a reputation as "The Sheep Lady", Bonnie has a preference for painting ordinary items and animals, that most people pass by without a second glance. Her loose, free flowing style leans toward the abstract but she always has a clear story to tell. www.bonniegardiner.com
Sue Davies, Studio XX Member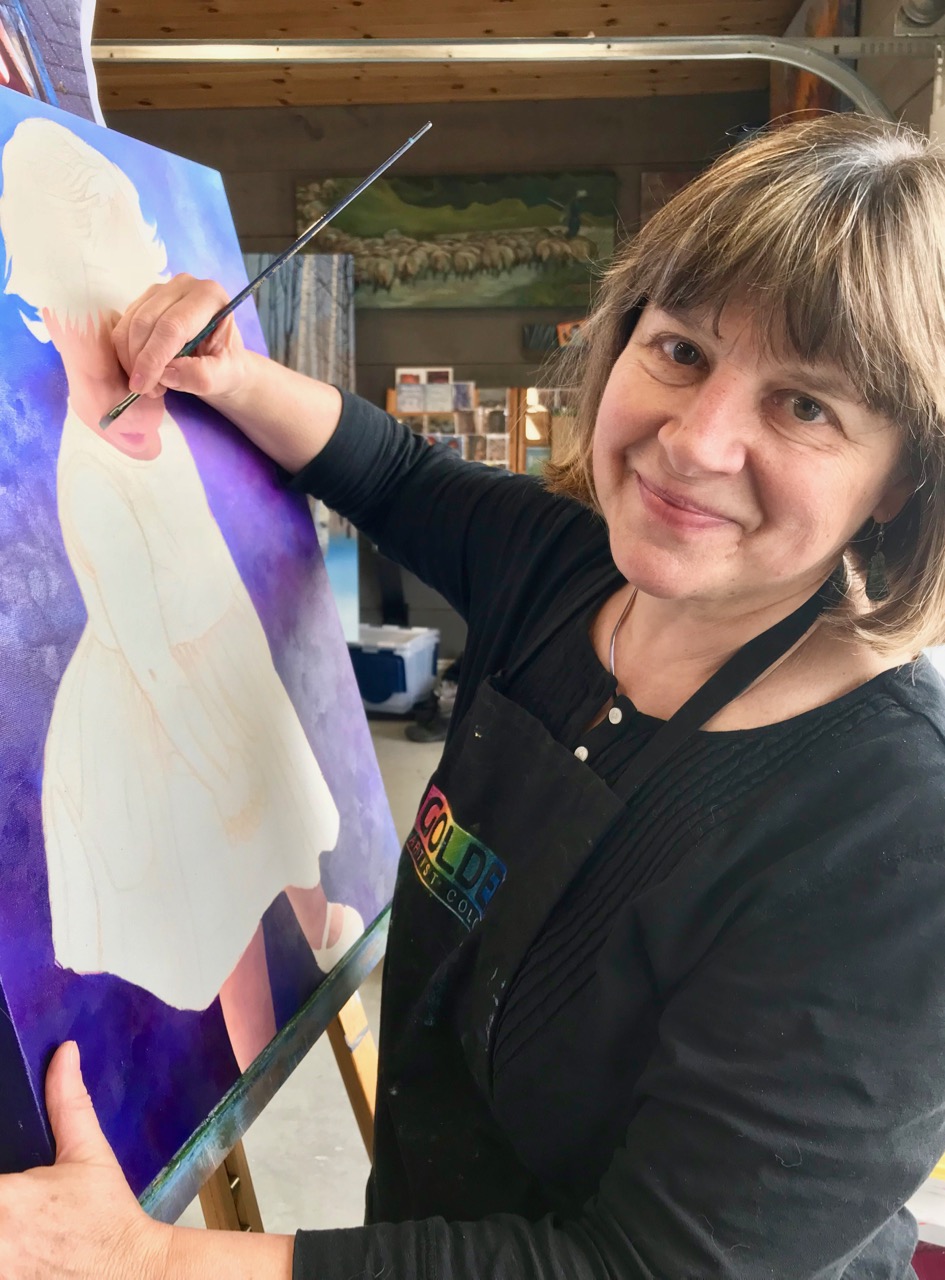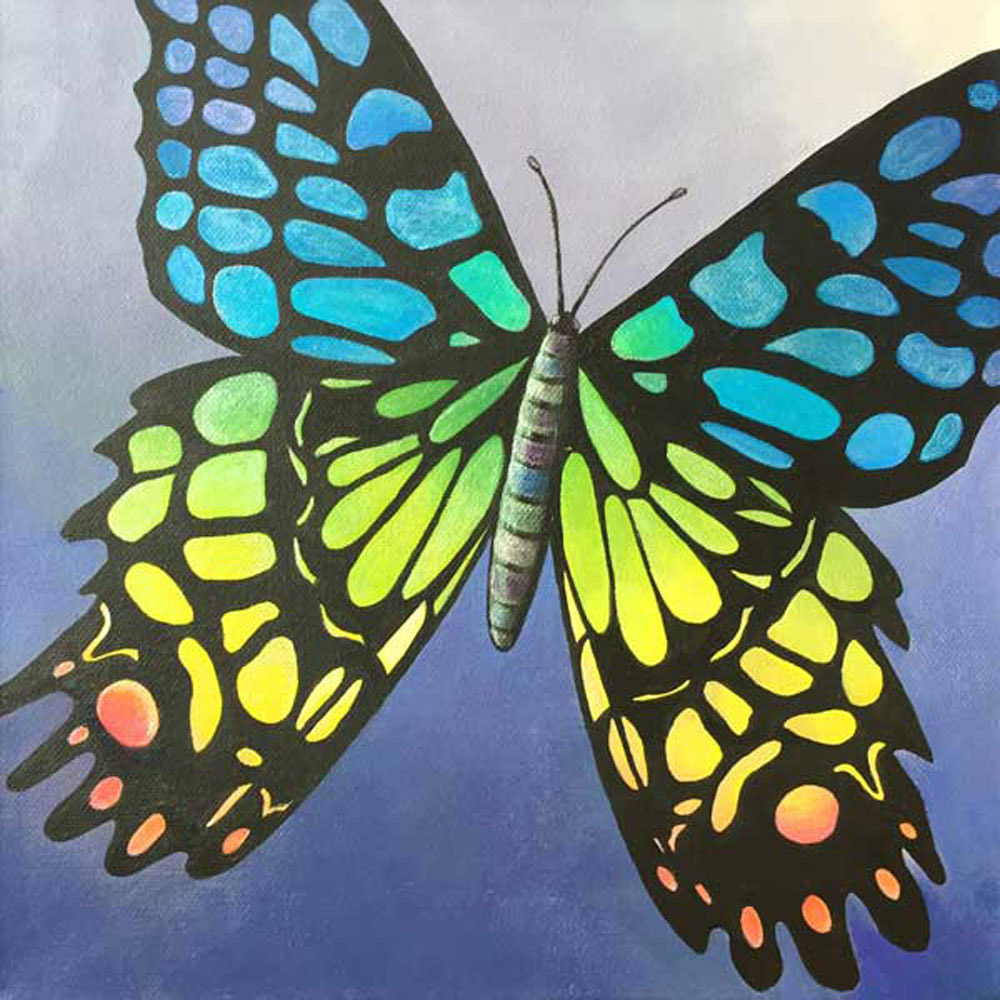 Sue is an Owen Sound artist who works mainly in acrylics and pastel. The beauty of nature is reflected in her peaceful and detailed paintings of wildlife and the Canadian landscape. Sue's work has been exhibited in many juried art shows, including Southampton, Meaford, Lion's Head and Collingwood, as well as on banners along the Owen Sound harbour.
Maureen Munden, Studio XX Member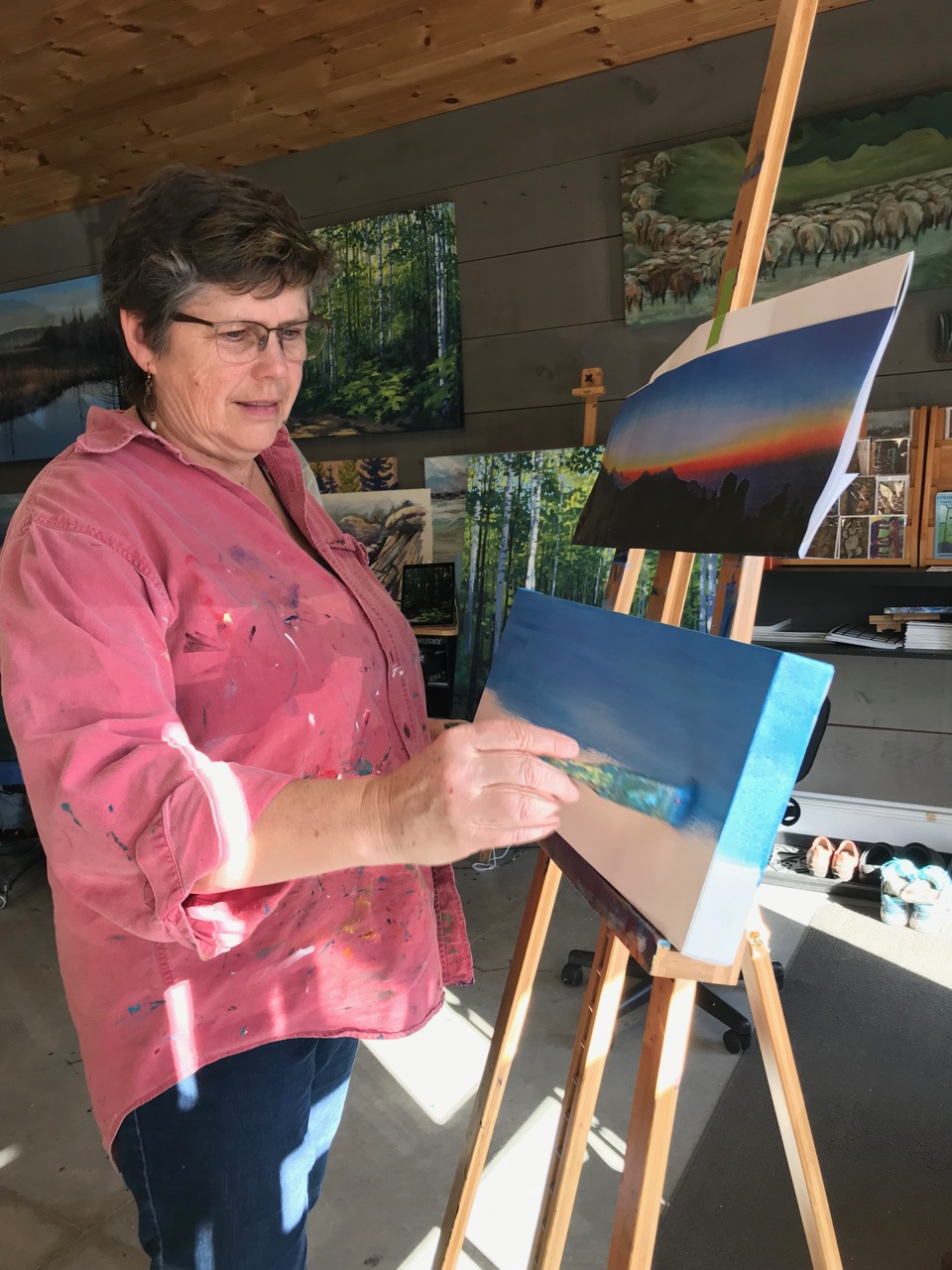 Maureen Munden's artistic explorations are about finding the mystery and magic of landscapes and giving them life on the canvas. Her kayaking journeys and Georgian Bay are her inspiration. A BFA Grad from York University, she has taught children's art classes for 20 years and continues to share her love of creativity in the Simcoe County School Board.
Bruno Gilas, Studio XX Member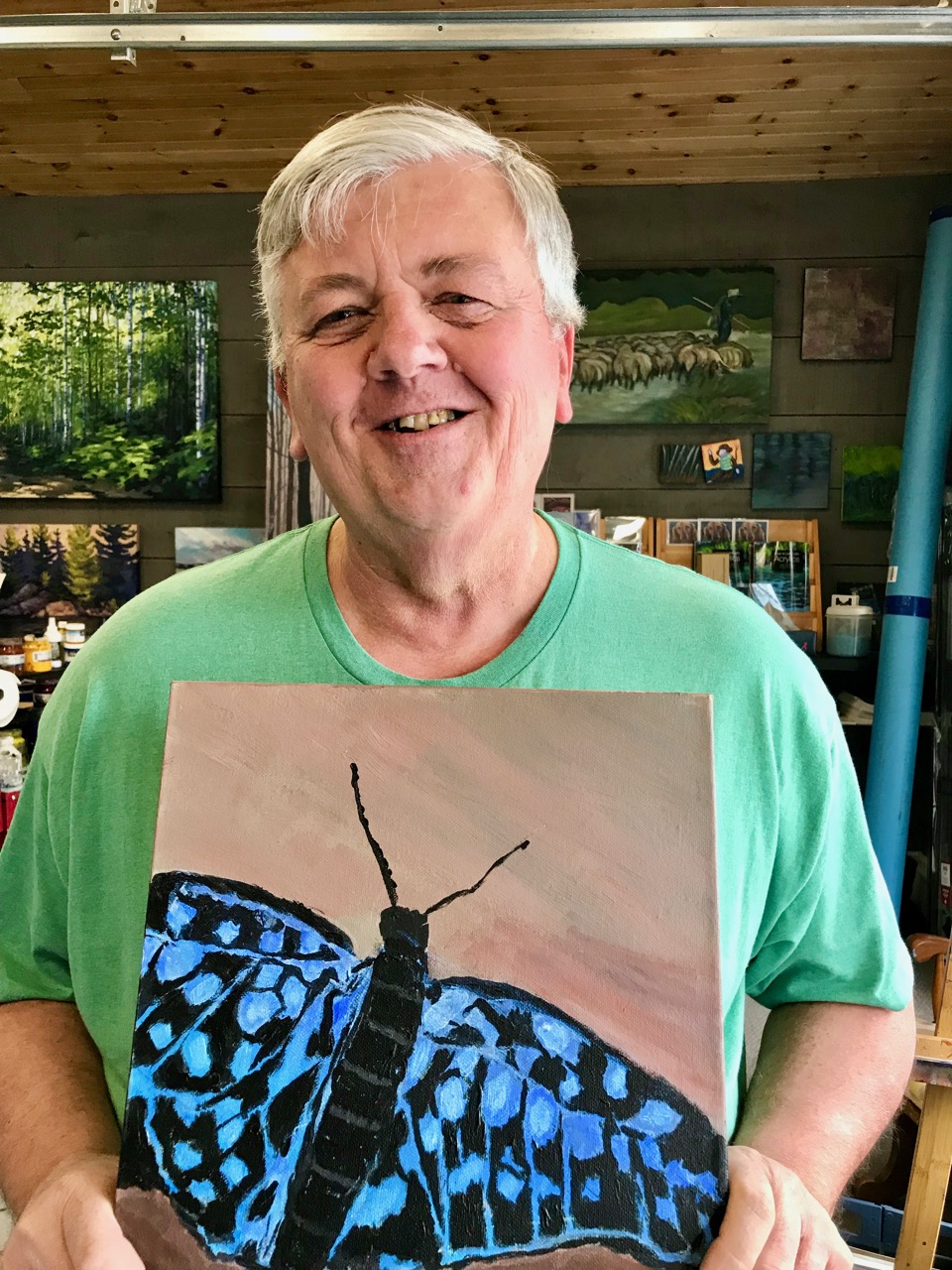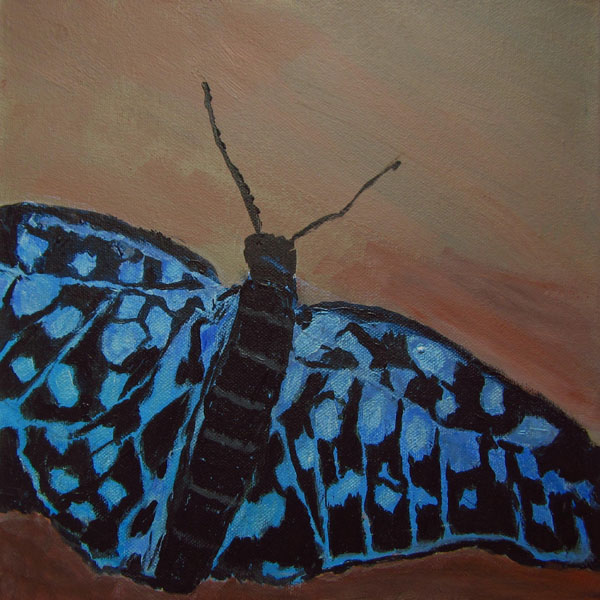 Bruno has lived in Owen Sound for the past 26 years and has worked in the computer field for the last 36 years. He joined Studio XX and started acrylic painting part time in 2012. Bruno enjoys painting portraits and animals.
Cory Hilliker, Studio XX Member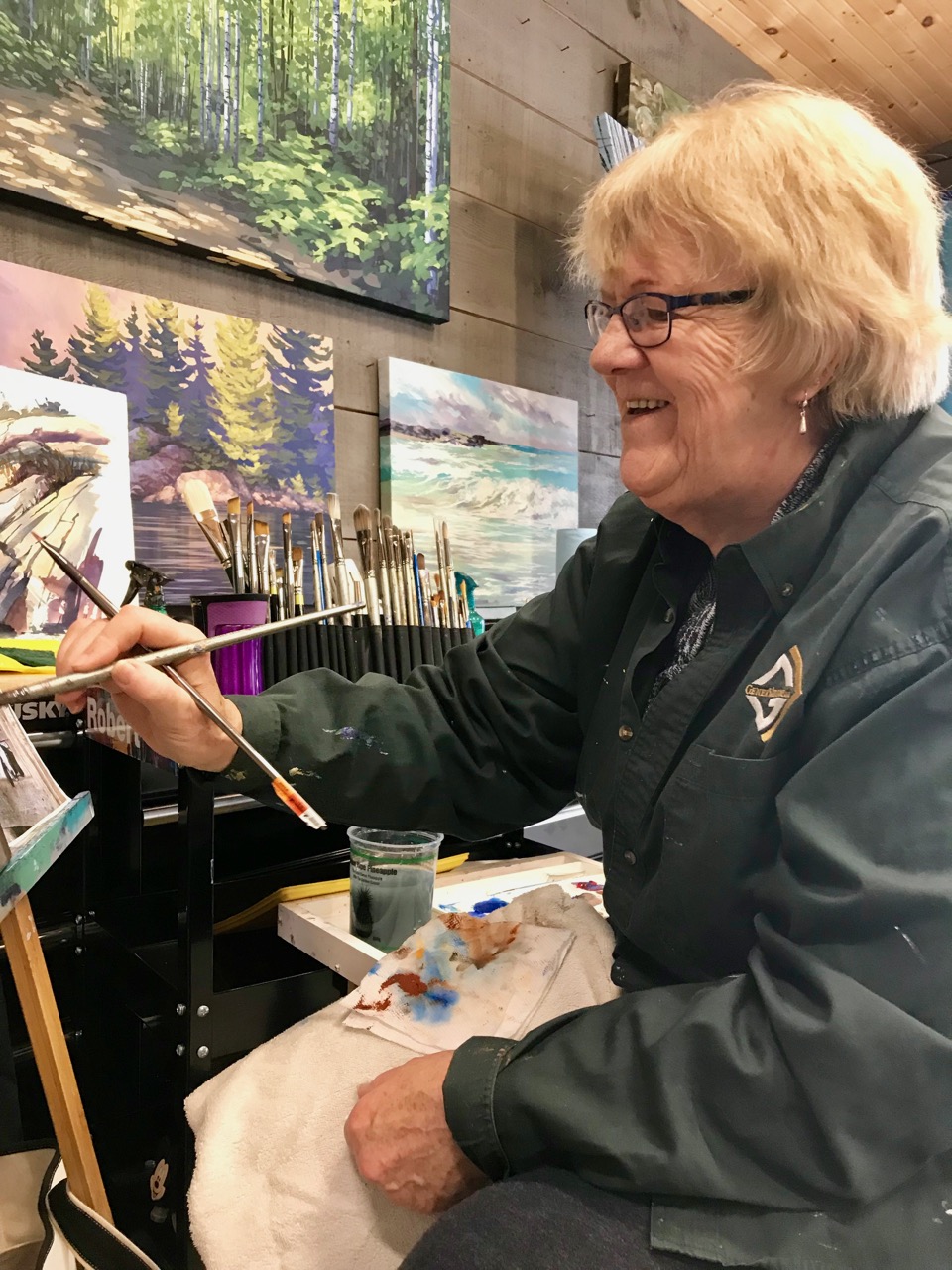 Cory Hilliker is an Owen Sound artist. She has taken courses with a variety of instructors in acrylics, pen and ink, watercolour. Since joining Studio XX in 2009, Cory mainly paints with acrylics. She enjoys painting the outdoors and flowers. Her artwork comes from the belief that in our lives we must find the magic that makes our souls soar.
Verna Killam, Studio XX Member
I am a retired Grade I teacher. I began painting with oils after I retired and switched to acrylics when I moved to Owen Sound about five years ago. I was born in Saskatchewan, have worked in Africa and have travelled a great deal. I enjoy living in Owen Sound and paint mainly landscapes and flowers.
Peter John Reid, Studio XX Founding Member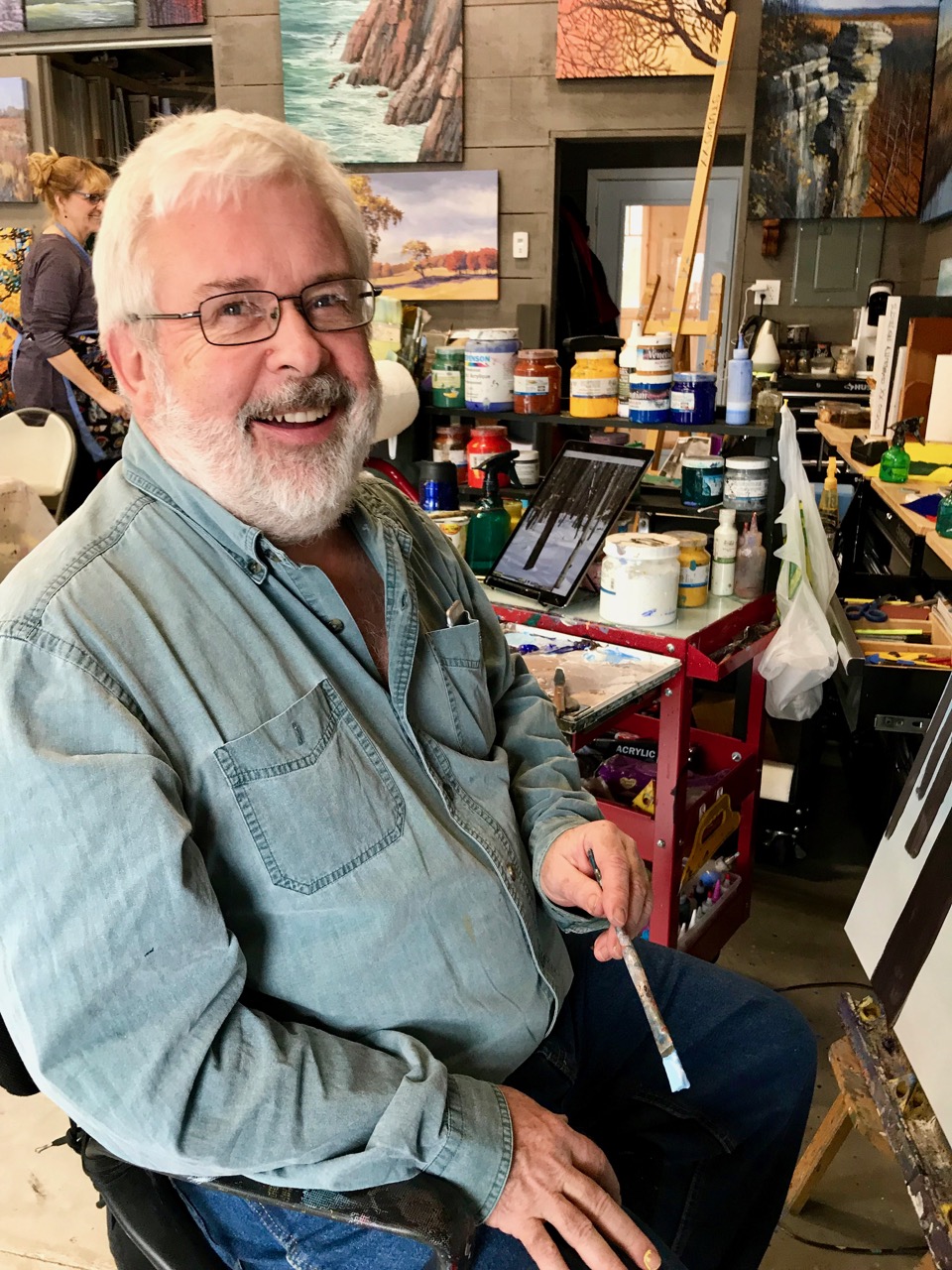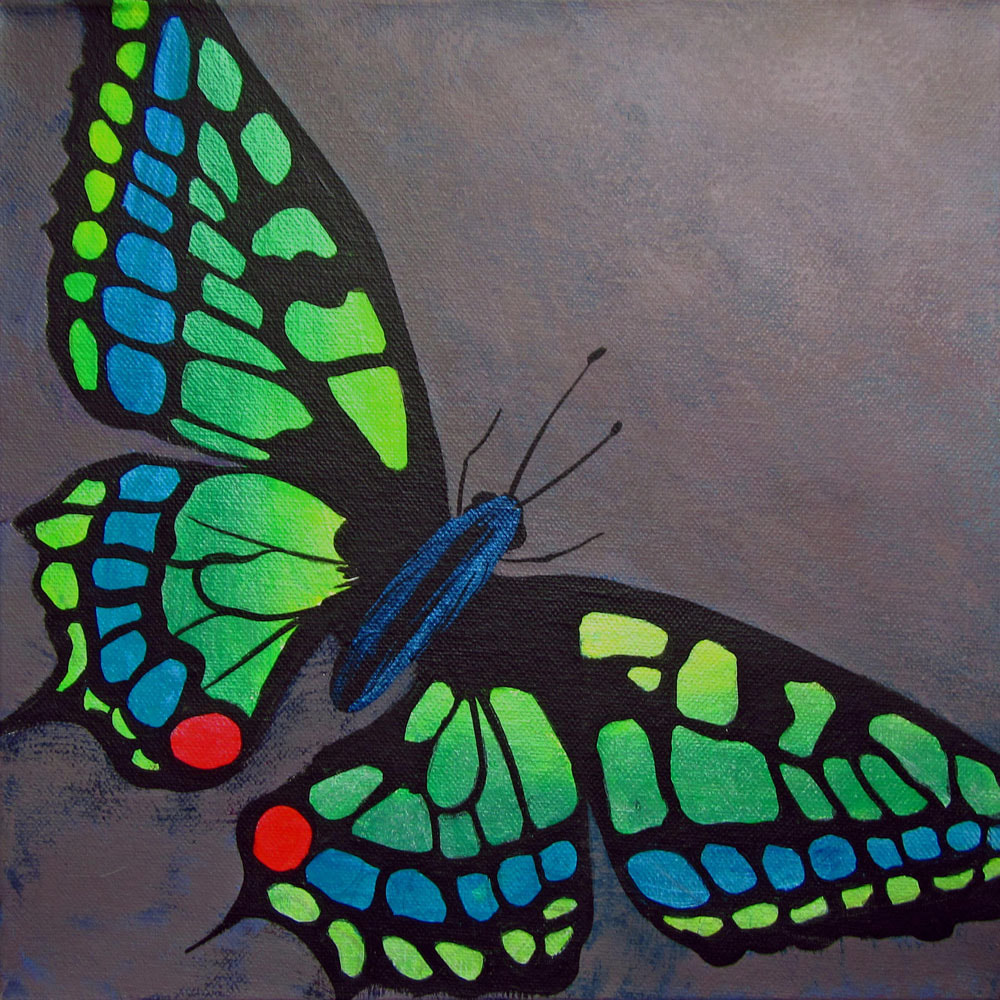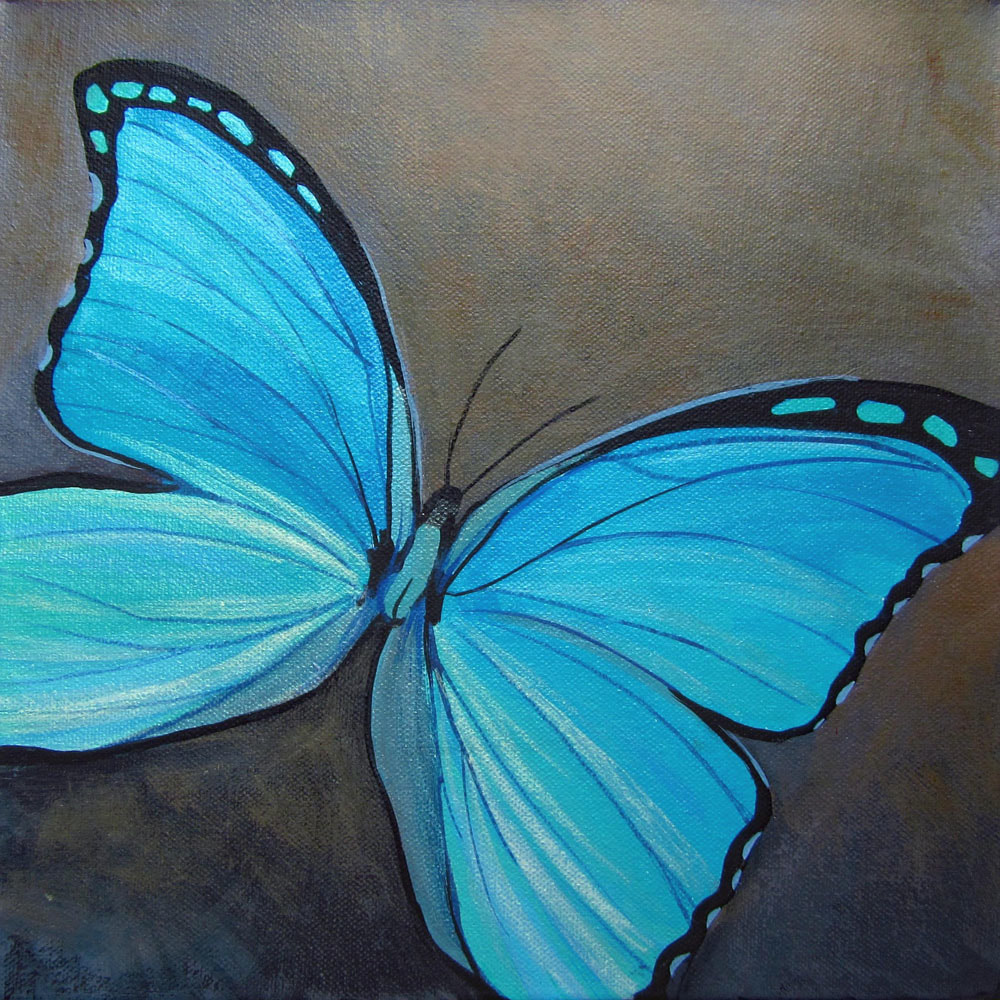 Peter is a professional landscape painter, well respected teacher, and author of a highly acclaimed book on how to paint with acrylics, as well as online instructional videos at craftsy.com His bold, colourful images can be found in galleries throughout Ontario and the East Coast, and in private and corporate collections around the world. www.peterjohnreid.com
Hillary Hopps, Studio XX Member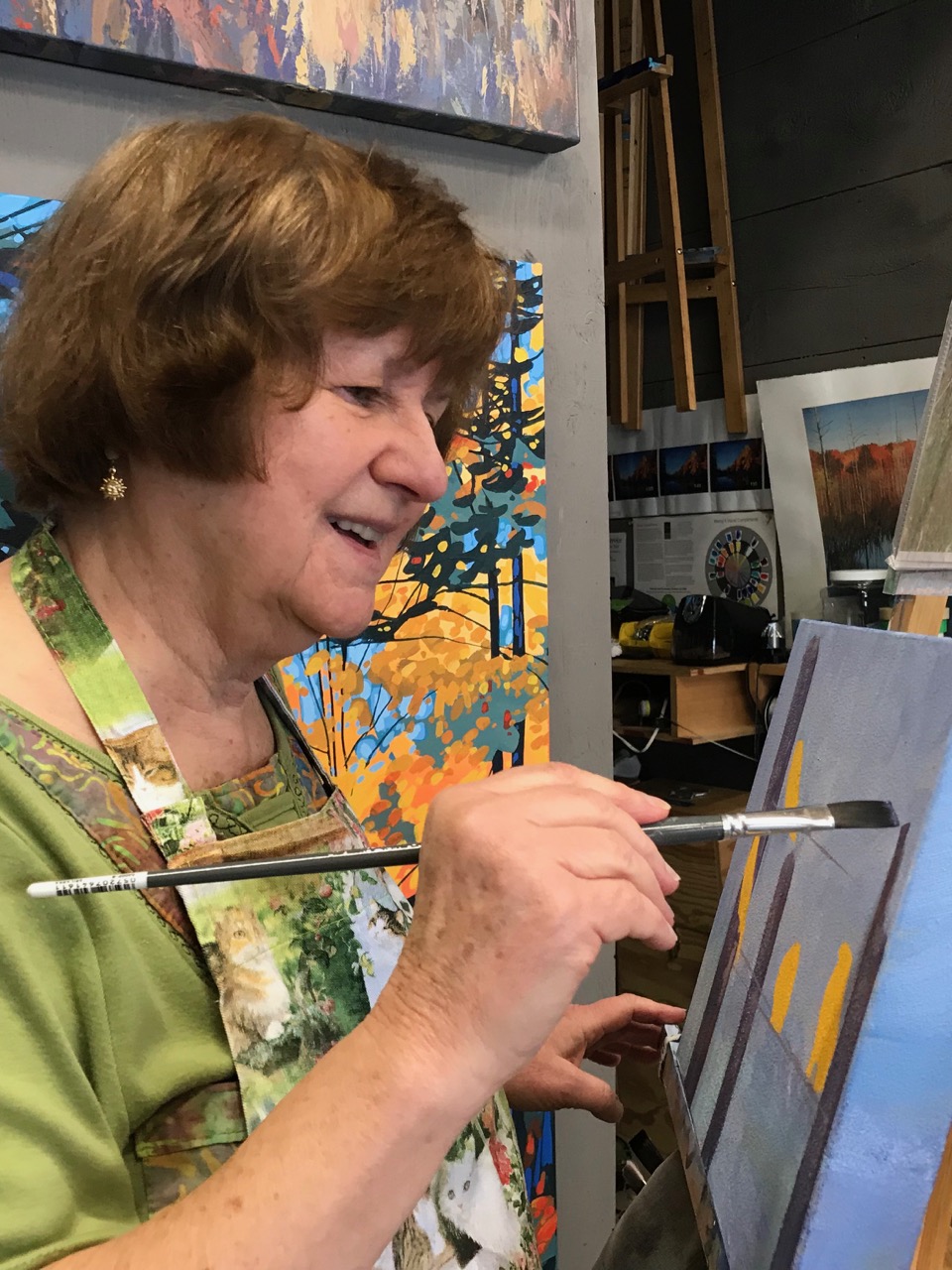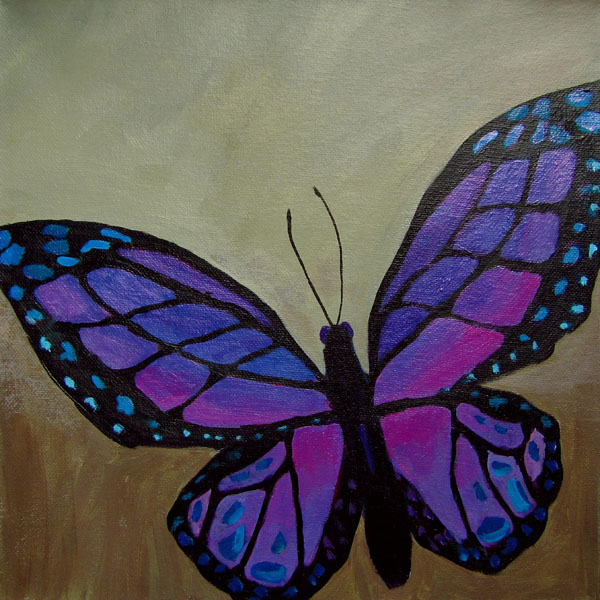 I paint landscapes, flowers, buildings and my favourite subject - animals - with acrylics on canvass and board. The Victorian art of the Suffolk countryside by my great-grandfather Thomas Smythe inspired me to start to paint when I retired from office work. I am especially inspired by subjects that have unique texture, light and shadow contrast. handkh@gmail.com
Lynn Skinner, Studio XX Member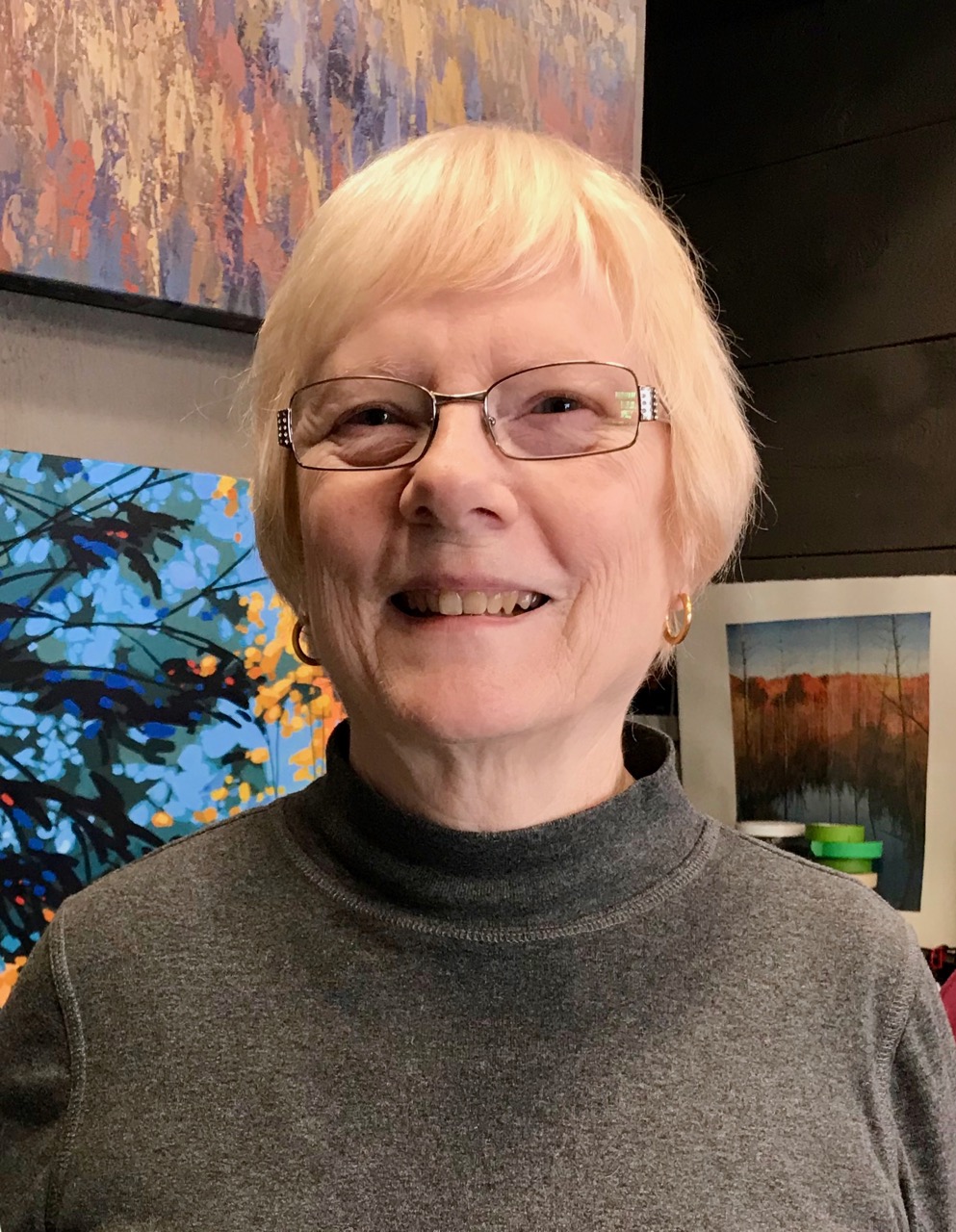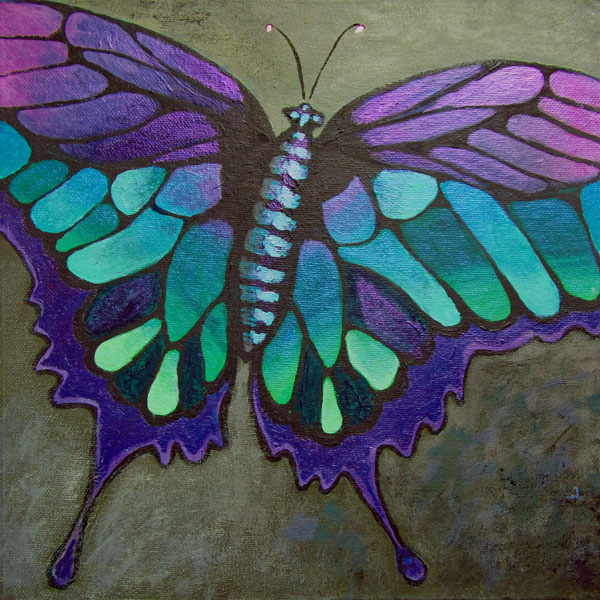 Lynn studied art in Toronto, at the "New School of Art", Ed Mirvish Village; University of Guelph, majoring in sculpture, earning a BA in Fine Art; and has worked designing jewelry in Toronto's trendy Yorkville district. Now she's arrived at Peter John Reid's Studio and is exploring acrylic painting, having a lot of fun and success with the process.
Carol Harris, Studio XX Member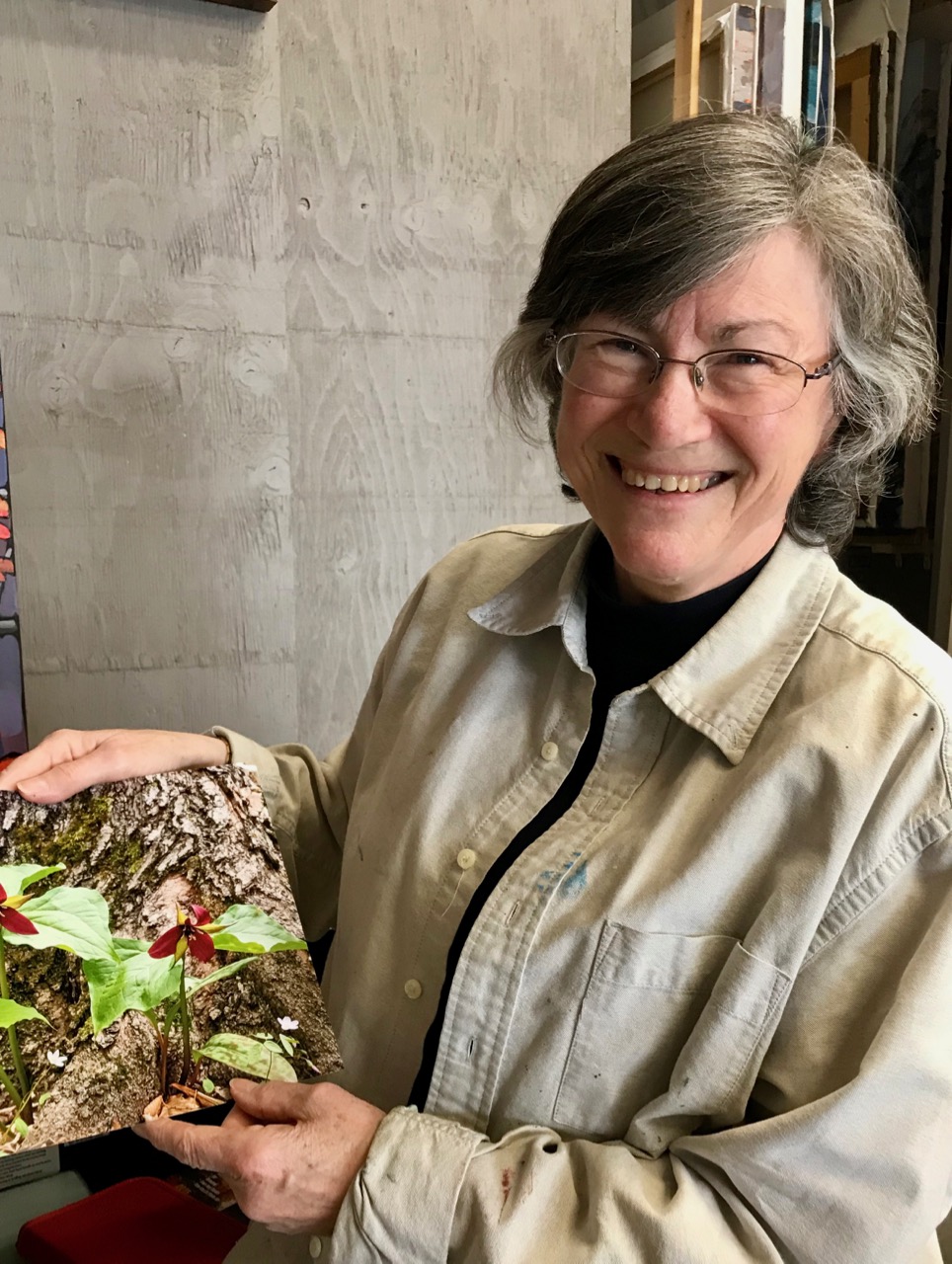 Carol developed a love of nature at an early age and enjoys exploring the hiking trails. She uses photography to capture the play of light and shadow, form, colour, and texture that she sees in everything from landscapes to the intricate structures within a flower. Recently, she began painting in acrylics, joined Studio XX in 2016 and lives in Owen Sound.
Jane McCormick, Studio XX Member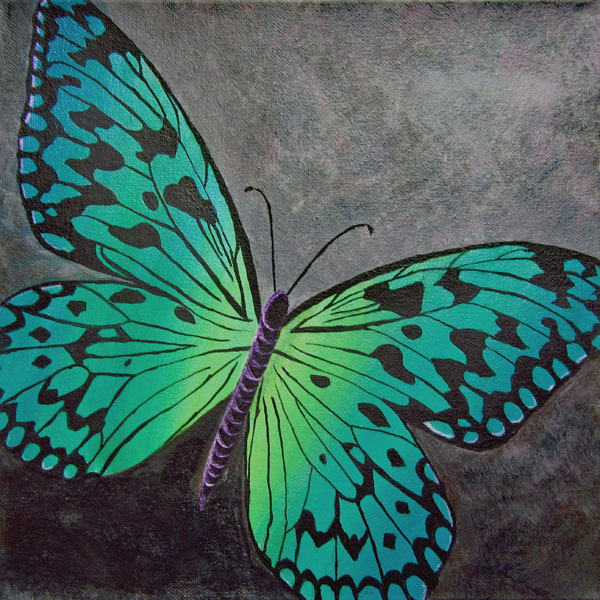 Jane is a retired high school teacher who has always had a flare and a love for art. She combines her passion and her artistry to create and paint landscapes, pet portraits, abstracts and floral designs, specializing in acrylic and watercolour. She joined Studio XX in 2017 and enjoys the inspirational, friendly environment. Contact her at jmccormick11@hotmail.com
Linda Jean-Marie, Studio XX Member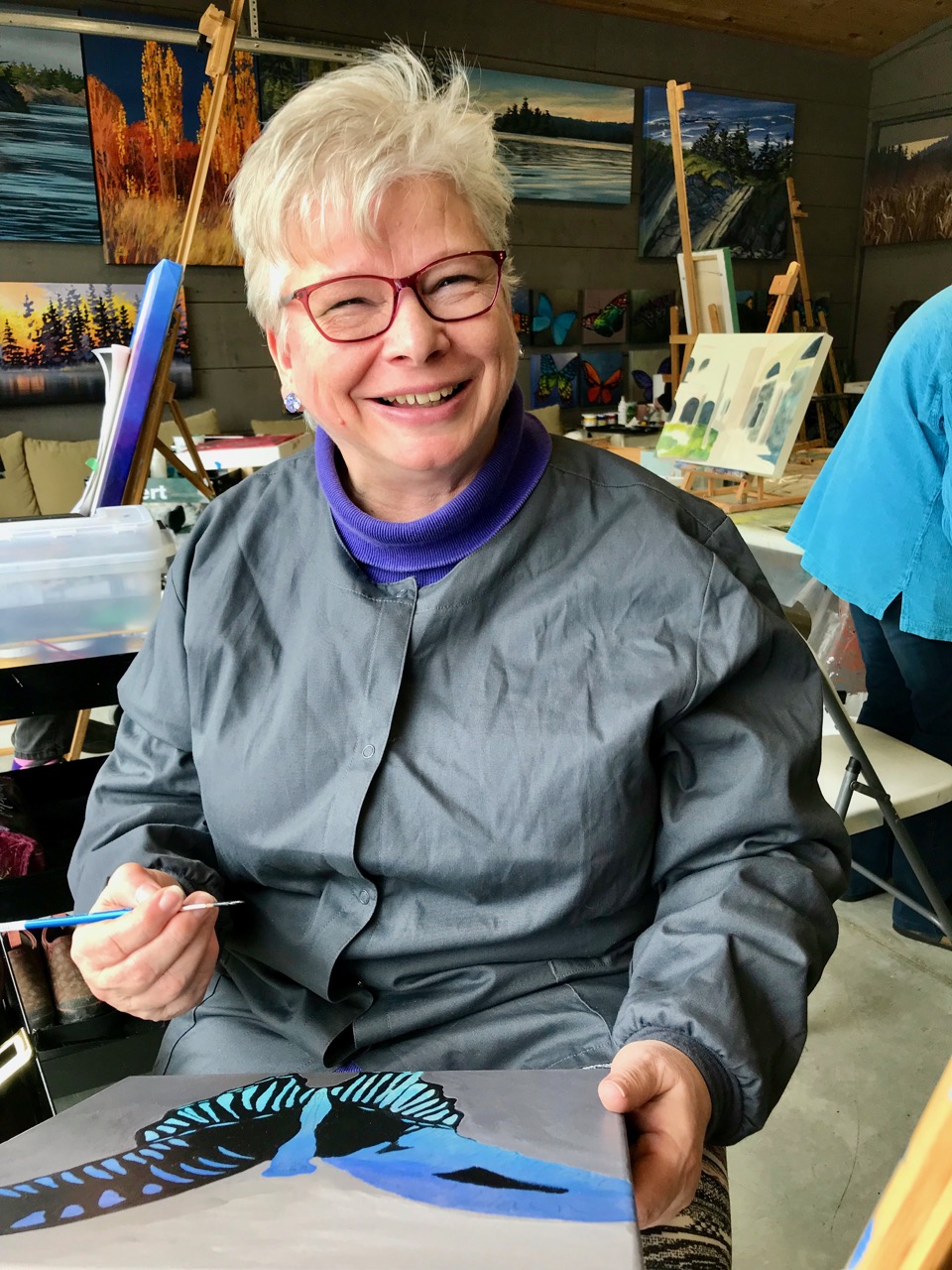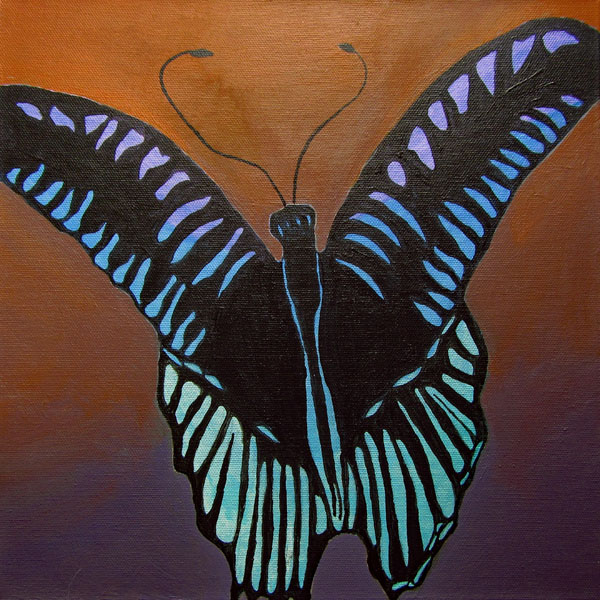 Linda lives in beautiful Grey County where she draws inspiration for her landscape acrylic paintings. Although she has only been painting for a couple of years, in that time she has studied with some accomplished local artists, experimented with style in various classes and workshops, and recently finished a course a OCADU. She plans to continue painting well into the future!